Services
I provide a wide range of creative and innovative illustrations, graphic design and artwork for diverse markets. Here are some of the services I offer: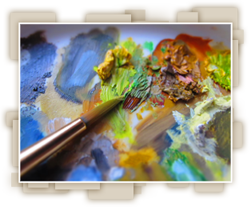 Illustration
Book and Magazine Cover Art: specialising in fantasy, science fiction and children's publications.
Spot Illustrations: adventure, fantasy and sci-fi illustrations for print, web or electronic media
Concept Illustration: film, television and video game art.
Cartoons and Comic Book Art
Caricatures
Portraits
Design
Logos and Branding: corporate identity and company logo design.
Packaging and Promotional Design: CD and DVD covers, product packaging, flyers, posters and other promotional materials.
Publishing Design: book covers, brochures, calendars, catalogues and newsletters.
Concept Design: film, television and video game concepts.
Stationery Design: business cards, greeting cards, invitations and letterheads.
Web Design: customised banners, buttons, and website layout.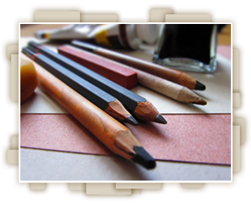 Other Services
Portraiture and Commissions
Pop Art Paintings
Personalised Art: avatars, custom greeting cards, paintings, postcards and posters.
Artwork Restoration: cleanup, colourisation, effects, enhancement, and retouching.
Photo Restoration and Manipulation: cleanup, enhancement, retouching and repair of old or damaged photos.